My friends
People who have helped me one way or the other
Details
Suresh Chandvankar, Honorary Secretary, SIRC
Dr. Suresh Chandvankar has retired. He used to be a member of the Department of Condensed Matter Physics at the Tata Institute of Fundamental Research, Mumbai. He has been associated with the Society from the beginning. As the Honorary Secretary, he has given numerous presentations on the Society's work in India and abroad. Here he is seen at



the record collector's conference on 'Why Collect?' at the British Library, London, September 2001. He is also the Editor of the Society's Journal, The Record News. As seen from the of the Journal (available at the end of each issue) he is the author of many informative and heavily researched articles. He has also written many articles on the Internet for various websites. Here is a sampling:

1. Article on K. L. Saigal for the Oldies Club
http://members.tripod.com/oldies_club/klsaigal.htm
2. Article on 100 years of Gramophone records in India for the Magazine for Traditional Music for the World
http://www.mustrad.org.uk/articles/indcent.htm
3. Two-part article on Gauhar Jan for the the South Asian webzine
http://www.the-south-asian.com/Oct2003/Gauhar_Jan.htm
http://www.the-south-asian.com/Oct2003/Gauhar_Jan_2.htm
4. A list of articles on Sound Recording in India
http://www.bajakhana.com.au/Articles-3B.htm
Some of these articles are old and may have his old contact information. He can be contacted as follows:

Suresh Chandvankar, Honorary Secretary SIRC
Email This email address is being protected from spambots. You need JavaScript enabled to view it.
Details
 Amarjit Singh Anand (1939-2002)
This page is under construction.
Important News:
Mrs. Anand has decided to give away lots of cassette tapes in memory of her late husband. The tapes will be distributed freely at future RMIM meets. A list of tapes is here:

List of Free tapes

Others can always order the tapes from her website:

Amarjit Singh's famous website

Here are two photos of Mr. Amarjit Singh Anand. The first one is from late seventies: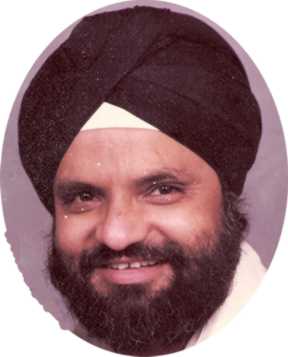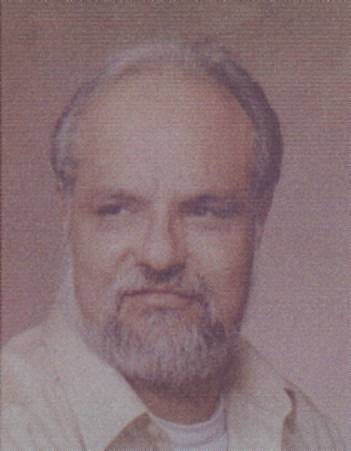 My Obtuary Notice for him in RMIM

Hi RMIMers:

When I moved to San Diego in June 1998, I saw leaflets for a Classic Movie Club in the Indian Bazaar. That is how I found out about this generous man. The whole world knows him as the creator of his

"old hindi movie mp3 song website"

that keeps on adding not so easily available rare songs from the 30s to the 80s. Where else can you get a CD of Kamla Jharia? Who even knows about her? I gave a speech on him in the recent Denver meeting at the gaargurii mansion.
A brief excerpt:
He was born in 1939 and brought up in Meerut, UP. Got his Electrical Engg. degree from IIT Bombay. He started collecting music in the sixties from all kinds of sources. Here is one I had not heard before. He called, wrote to and pestered Radio Ceylon to sell him or make copies for him of rare Hindi movie songs in their collection. Came to US in 1966 to do M. S. from the University of Oklahoma, got married and moved to San Diego. Started a very successful recording business and always kept abreast of the latest technology. Pursued hindi movies as a staying-up-until-2-am after-work hobby.

His website indianscreen.com is one of the very few where lowres versions of old songs are being constantly added. He died in May 2002 after battling with cancer for more than a year. His widow has promised to keep up his website, to keep adding songs and to keep making hires CDs of old songs available at nominal prices.

I distributed a CD of more than 600  (lowres mp3) earliest songs from his website in his memory. You can order this CD from his website. His wife is taking care of the site now.

Details
 FROM THE CULTURALLY RICH CITY OF PESHAWAR
ALLAH DAD KHAN
(We are from Allah and to him we shall return)
Janeywaley tujhe hum yaad kiye jayen ge
The pulse of the most kind hearted hobbyist ceased at 1800 Hrs PST on Saturday 17th April 2004. (Condolenses at the bottom of the page)*
 By Late Late Aman Durrani

From the very childhood Allahdad Khan had enjoyed listening gramophone records on a machine brought by his father from Bombay to Peshawar in the year 1935. He has, since long reserved
a portion of his house for the preservation and display of his treasure of gramophone records. He has made Herculean efforts for his very comprehensive collection. The process was between the BEE and the FLOWERS. Above all he is a very generous person. He shares "this honey" with all those who desire or deserve the treatment. This includes doctors and surgeons... Dr. Amjad Hussain from America, Dr. Siraj from Canada, Dr. Zahoor Ahmad Awan  and Dr. Ahmad Jamal, nephew of Gul Hamid. Mr. Allahad has a comprehensive album of Gul Hamid, the most charming film hero of thirtees. Mr. Allahdad is always available for entertaining friends and guests and his sons help him in this aspect. The main custodian of the valuable asset is Qaiser Khan, his son. You find here an edge over the traditional hospitality of this province. People come in groups every evening or week ends and for the whole day on holidays. In such a gathering of dedicated people every one feels relaxed and refreshed.

Mr. Abdul Aziz a businessman with great affinity to Bengal Music and Mr. Sadullah Jan, Mr. Tariq Latif, Mr. Babar and Mr. Majid Kanwar from Islamabad lovers of Geeta Roy songs are casual visitors. I (a retired engineer) am a regular visitor. All of them have their own selective collection also.